Updated July 21, 2023
A parenting plan is a crucial document required during divorce proceedings in Florida to determine custody or "time-sharing" of a minor child. It lays out the parents' arrangements for caring for their child, including decision-making rights, visitation schedules, and more. In cases where parents cannot agree, the court will issue a plan that serves the best interests of the child.
Table of Contents
Child Custody Factors
How to File for Custody in Florida
Custody Laws
Related Forms
How to File for Custody in Florida
1. Agree on a Parenting Plan
Florida law mandates that parents establish a parenting plan for the court's review in cases involving the custody of a minor child. The court-approved forms included are:
Parenting Plan (Form 12.995(a)) – Suitable for general cases
Supervised/Safety-Focused Parenting Plan (Form 12.995(b)) – Applicable to cases involving supervised custody
Relocation/Long Distance Parenting Plan (Form 12.995(c)) – Suitable for cases where one or more parents relocate
2. Calculate Child Support
The amount of child support each parent must pay is determined by guidelines outlined in F.S.A § 61.30. Factors taken into account include monthly income, number of children, childcare expenses, and more. If the child remains a dependent beyond the age of 18, support will be governed by the guidelines found in F.S.A. § 61.31.
3. Complete and File the Form
Complete the form using black ink or type it out. Both parties must sign the form in the presence of a notary public or a deputy clerk. You can file it electronically through the Florida Courts E-File Portal or submit it to the circuit court clerk in the county where the petition was filed.
4. Attend the Hearings
If both parents agree on all the terms within the parenting plan, the hearings will proceed swiftly. However, if an agreement cannot be reached or the court rejects the submitted plan, the court will establish a parenting plan that best serves the child's interests. The judge may either request a parenting plan recommendation or appoint a guardian ad litem, a neutral party, to listen to the parents' concerns and report back to the court.
5. Receive Court Order
The court will issue a legally binding order that either approves the submitted custody terms or establishes a new parenting plan at its own discretion. Both parents are obligated to comply with the order.
Custody Laws
Child's preference: In Florida, a judge is not obligated to consider the child's preference when determining custody.
Grandparent visitation rights: § 752.21
Mandatory parenting class: § 61.21(2)(a)
Parent visitation rights: § 61.13(2)(a)
Uniform Child Custody Jurisdiction and Enforcement Act: Title 6, Chapter 61, Part II
Related Forms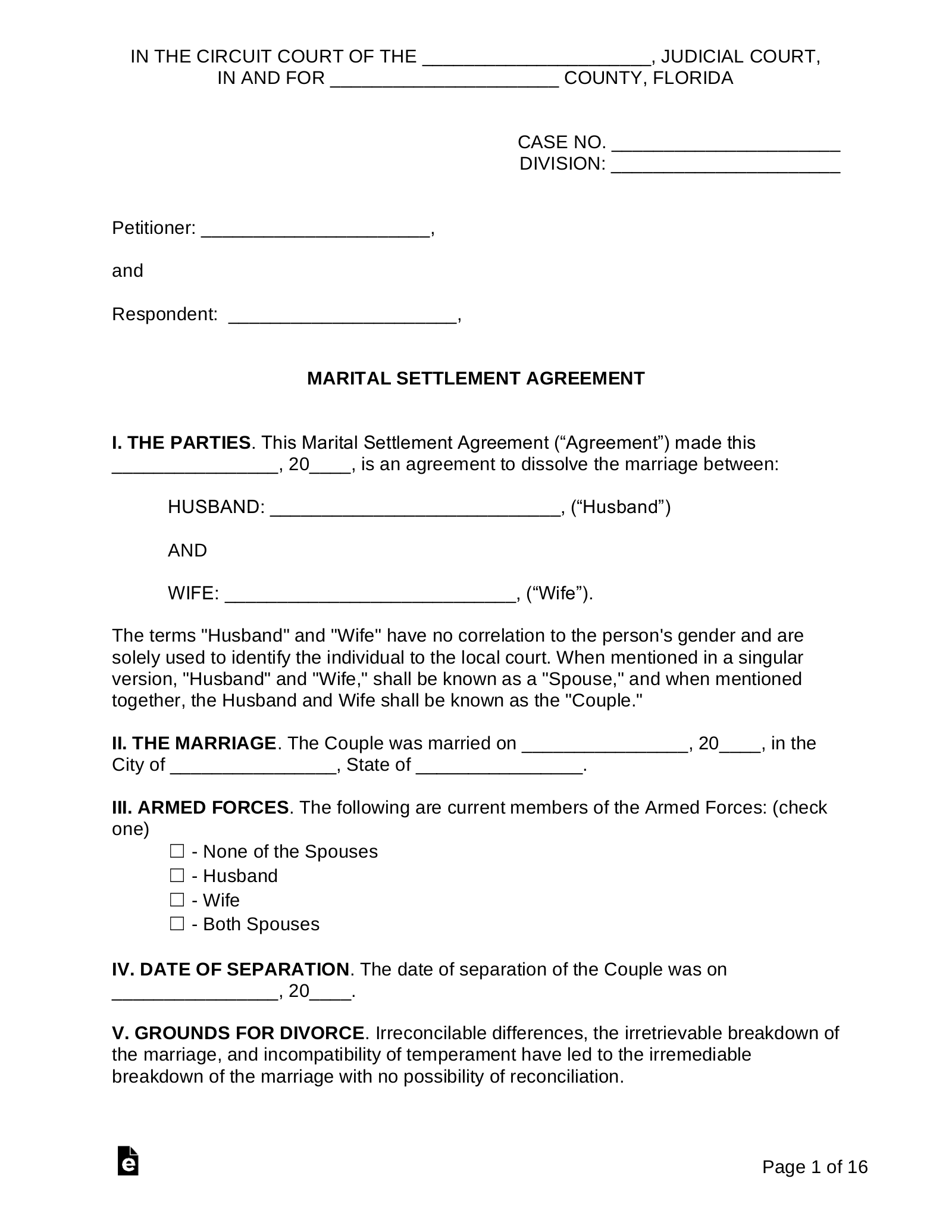 Marital Settlement Agreement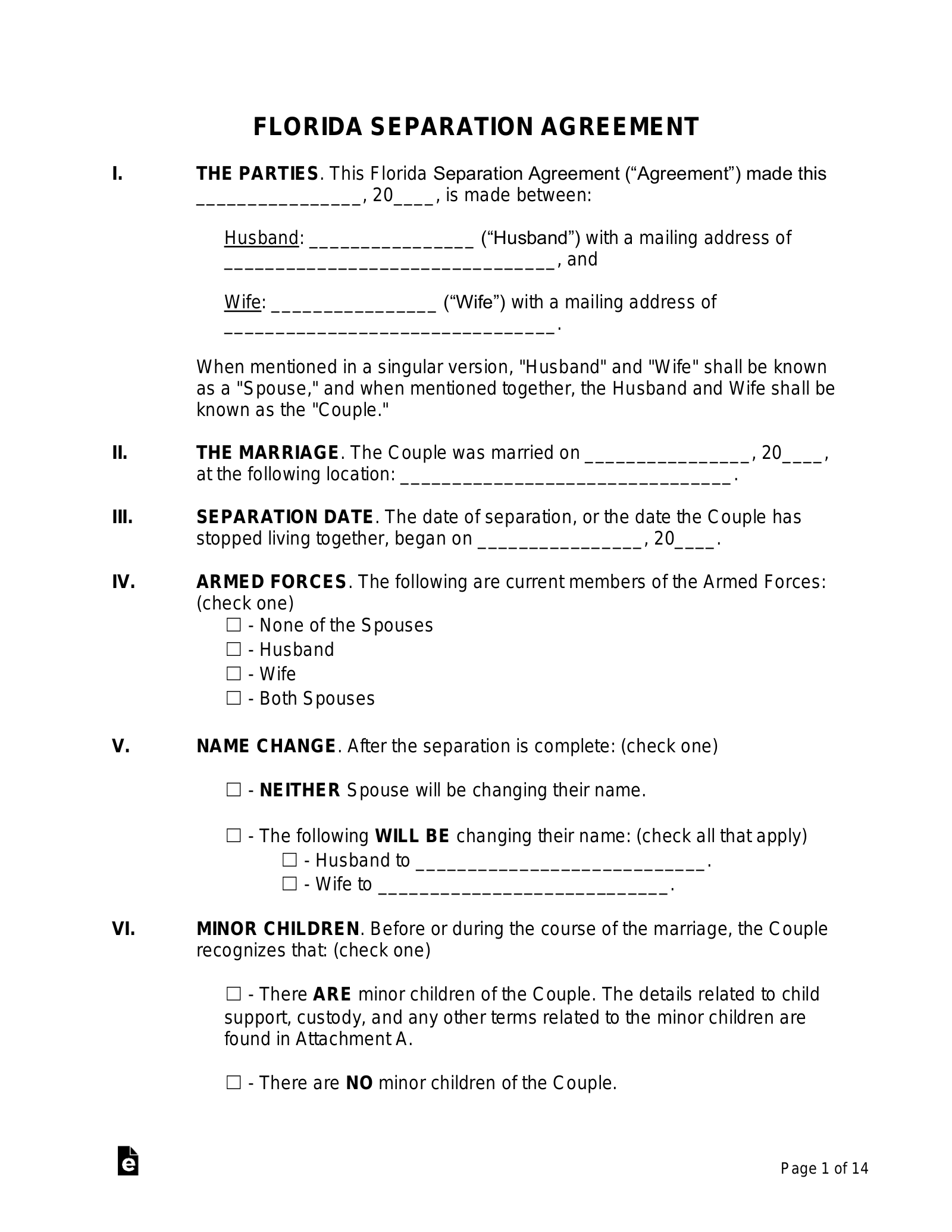 Separation Agreement