Introduction: A Shopping Guide for Bean Bag Chairs
Are you on the lookout for the most adorable bean bag chairs for your kids? With so many options available, it can be overwhelming to start your search. But don't worry! We've got you covered with this comprehensive shopping guide that's sure to inspire you!
Discover a Multitude of Options
From renowned brands like Pottery Barn to fantastic finds on Amazon, there is a wide array of bean bag chairs for kids. You'll find chairs in fun colors, shapes, and patterns that are perfect for any kids' bedroom.
A Versatile Gift for Every Age
A bean bag chair is an excellent present for toddlers, teenagers, and every stage in between. Its versatility makes it a go-to option that your children will love for years to come.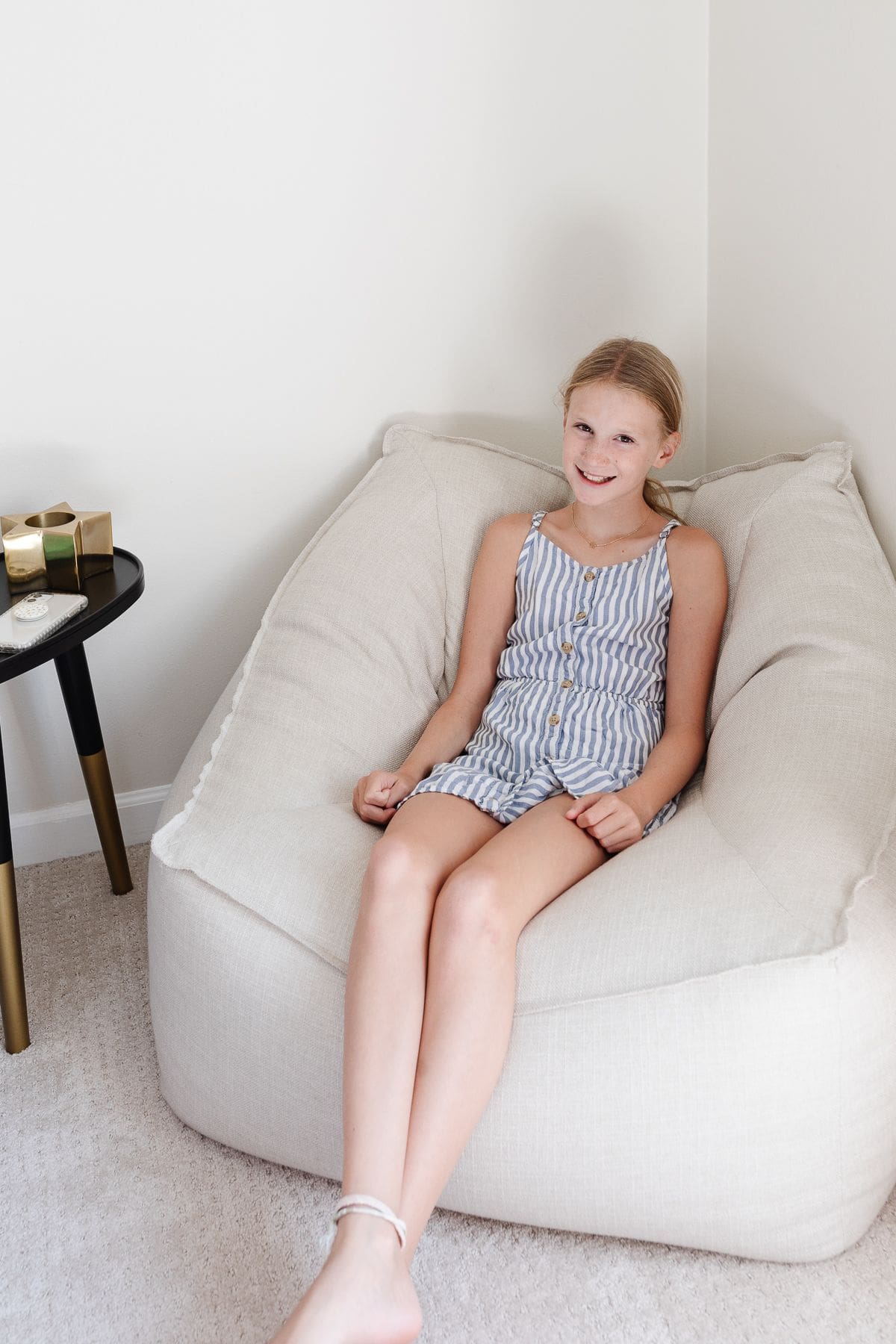 Embracing Our Kids' Growth
As parents, one of the most rewarding experiences is witnessing our kids grow and develop their passions. It's a joy to support them as they explore new hobbies and activities, constantly discovering what they love.
However, children tend to outgrow their furniture and accessories faster than we anticipate. It's astonishing how quickly something that was once a long-term investment no longer suits their needs.
That's why I'm a huge fan of flexible furniture that can adapt to different uses. As a minimalist myself, I always seek pieces that can grow alongside our children, rather than hinder their progress.
And that's where bean bag chairs come in! These chairs are the ultimate in lounge seating – lightweight, available in a vast range of colors, and varying in quality and price points. I particularly adore how a simple change in bean bag covers can transform an entire space.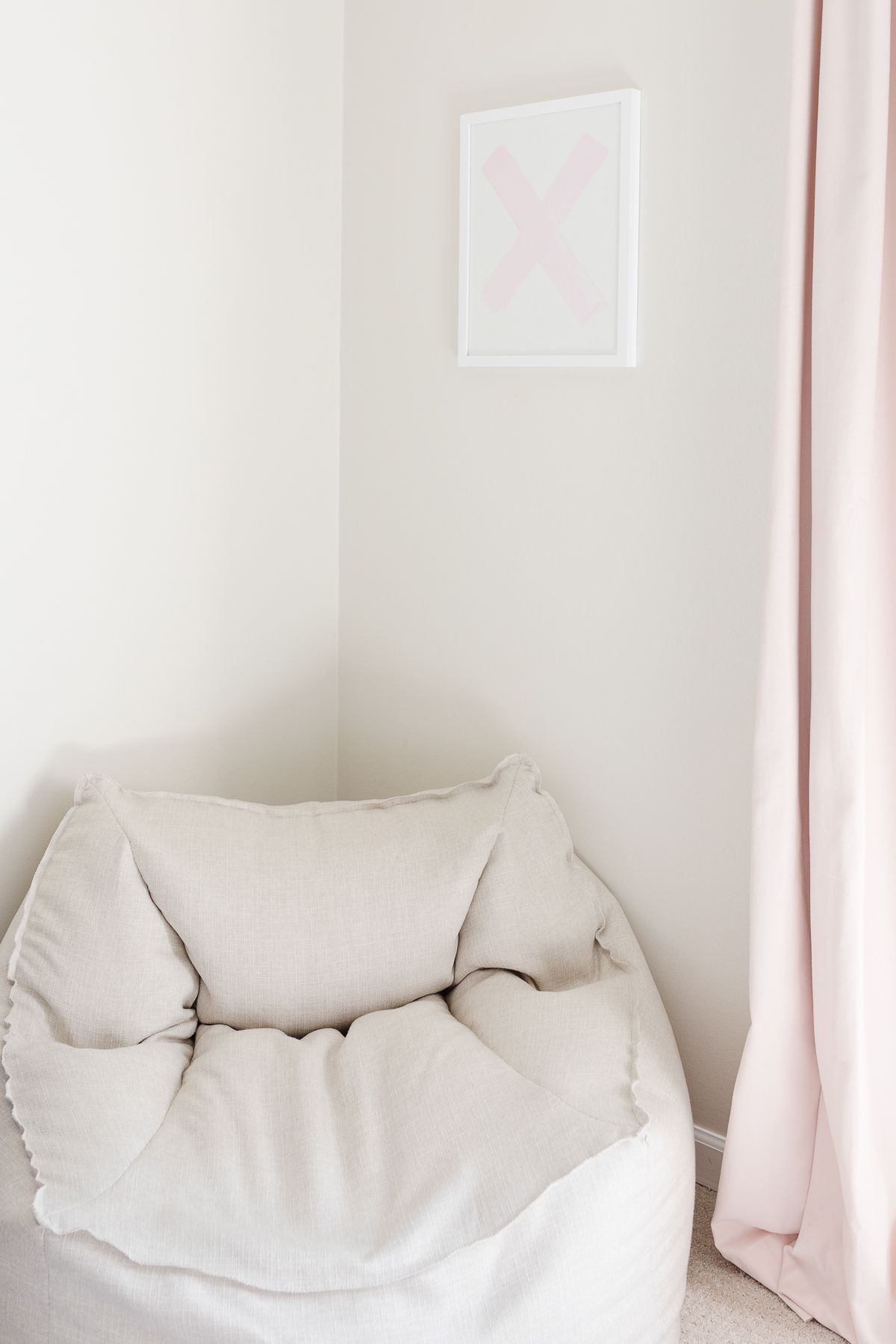 Introducing Bean Bag Chairs
We incorporated a bean bag chair into our oldest daughter's tween bedroom makeover, and it has become her favorite cozy spot for reading and relaxation.
Our children have enjoyed bean bag chairs since they were babies. From their original toddler chairs to the larger, fluffier ones designed for their teenage years, there are engaging options suitable for each stage of their growth.
Curious about the history behind this iconic style of seating?
The first bean bag chair originated in Italy in 1968. Initially filled with PVC pellets, today's versions mostly contain foam. They gained popularity during the 1970s as an integral part of hippie culture.
Originally known as shapeless chairs, this unique furniture item revolutionized the market. It was intended for young people, and that target audience remains to this day.
The comfort, ease of use, lightweight materials, and affordability propelled bean bag chairs to become a staple in kid-friendly spaces.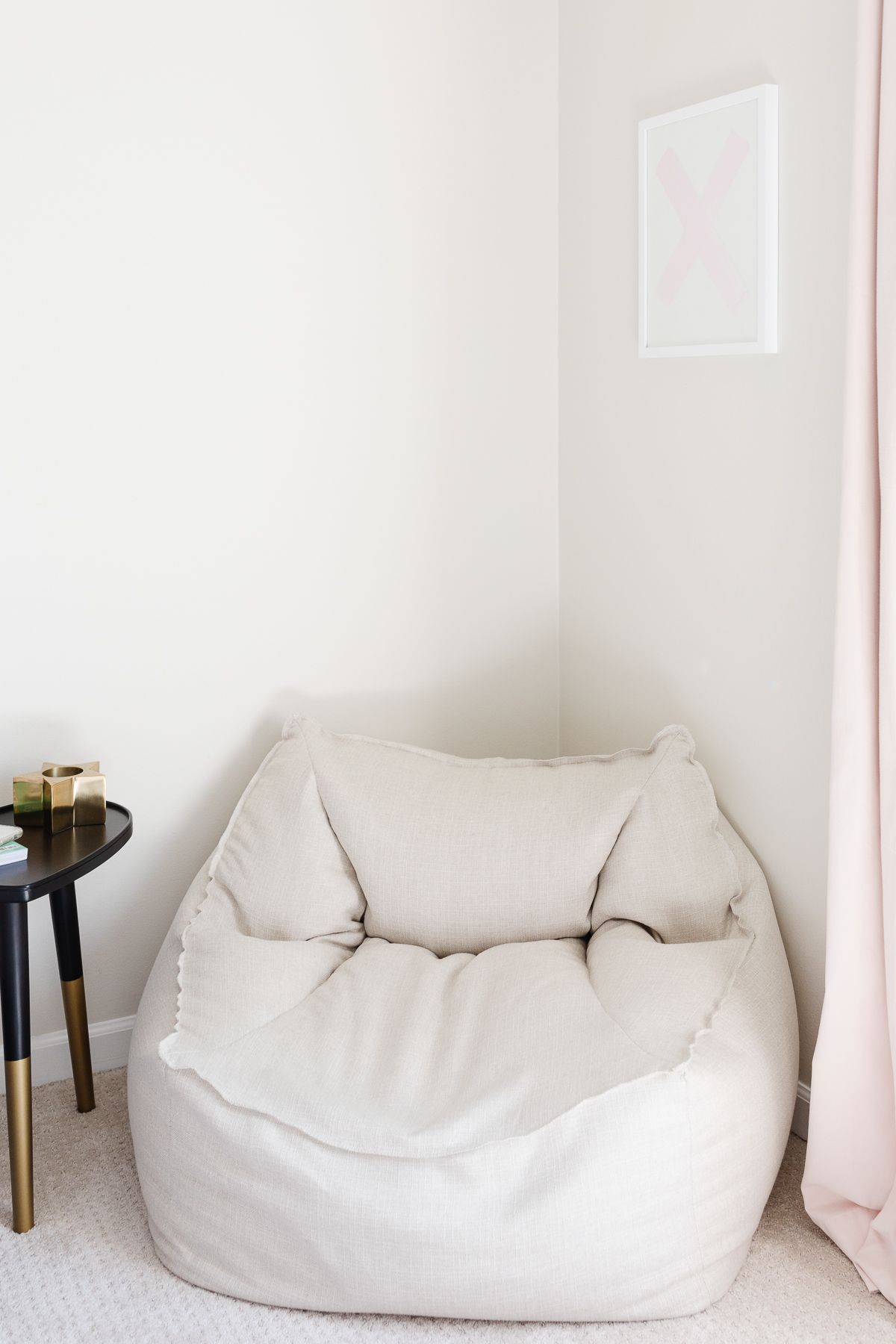 Why Your Kids Will Love It
Bean bag chairs make an incredible gift that caters to all ages – from toddlers to teenagers and beyond. There truly is something for everyone!
Key Considerations During Your Search
As you embark on your shopping journey, keep the following factors in mind:
Filling material: The filling directly affects the level of support provided by the chair. Opt for higher-quality fill to maintain the chair's shape over time.
Size and scale: Ensure that your chosen bean bag chair fits the intended area. Additionally, think about how well it can accommodate your growing kids in the long run.
Storage functionality: Some bean bags conveniently double as storage space. Throw in pillows, blankets, or stuffed animals to quickly tidy up your child's room.
Replacement fill options: Explore the availability of replacement fill for the brand you choose. This can help extend the lifespan of your bean bag lounger.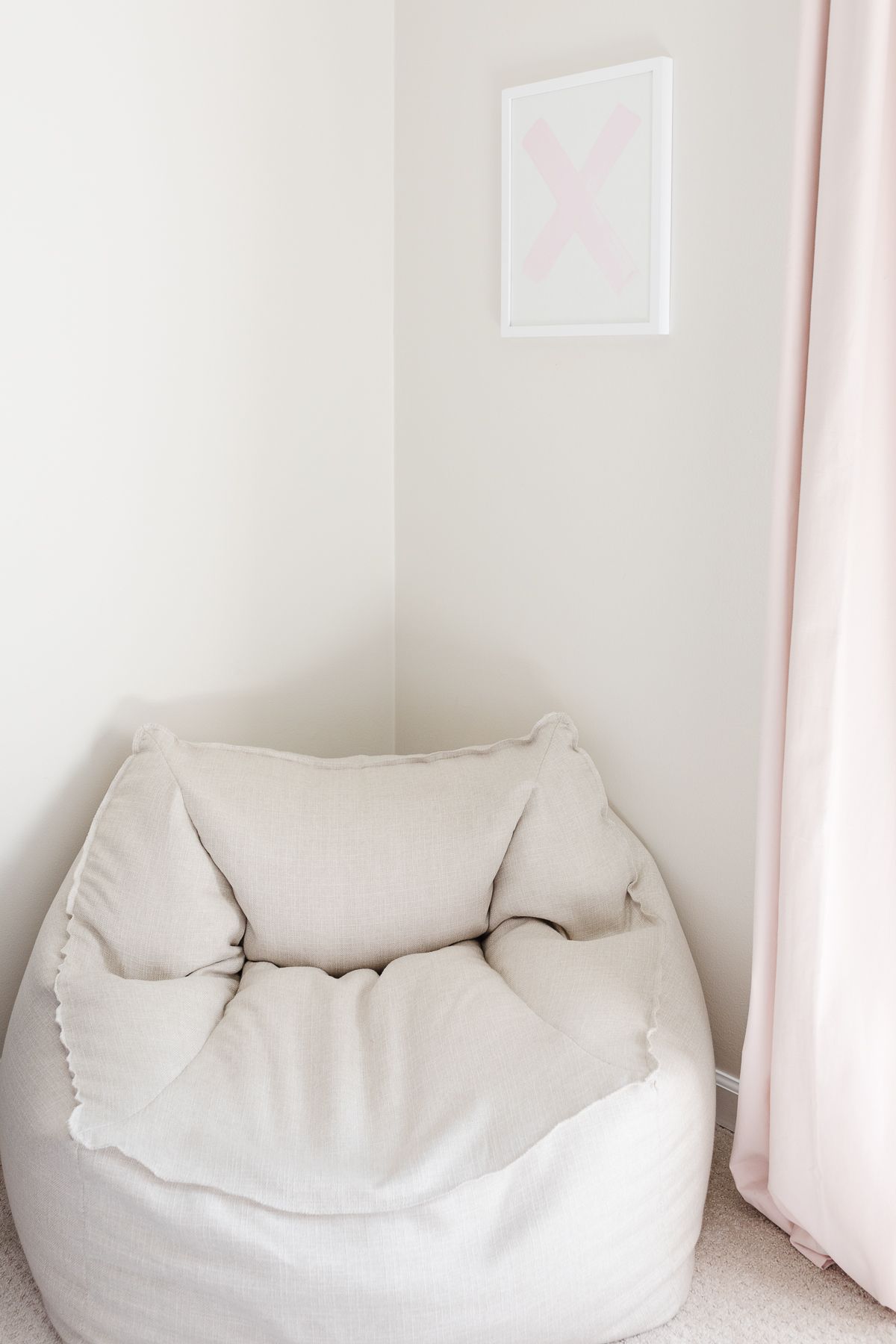 Frequently Asked Questions
Sources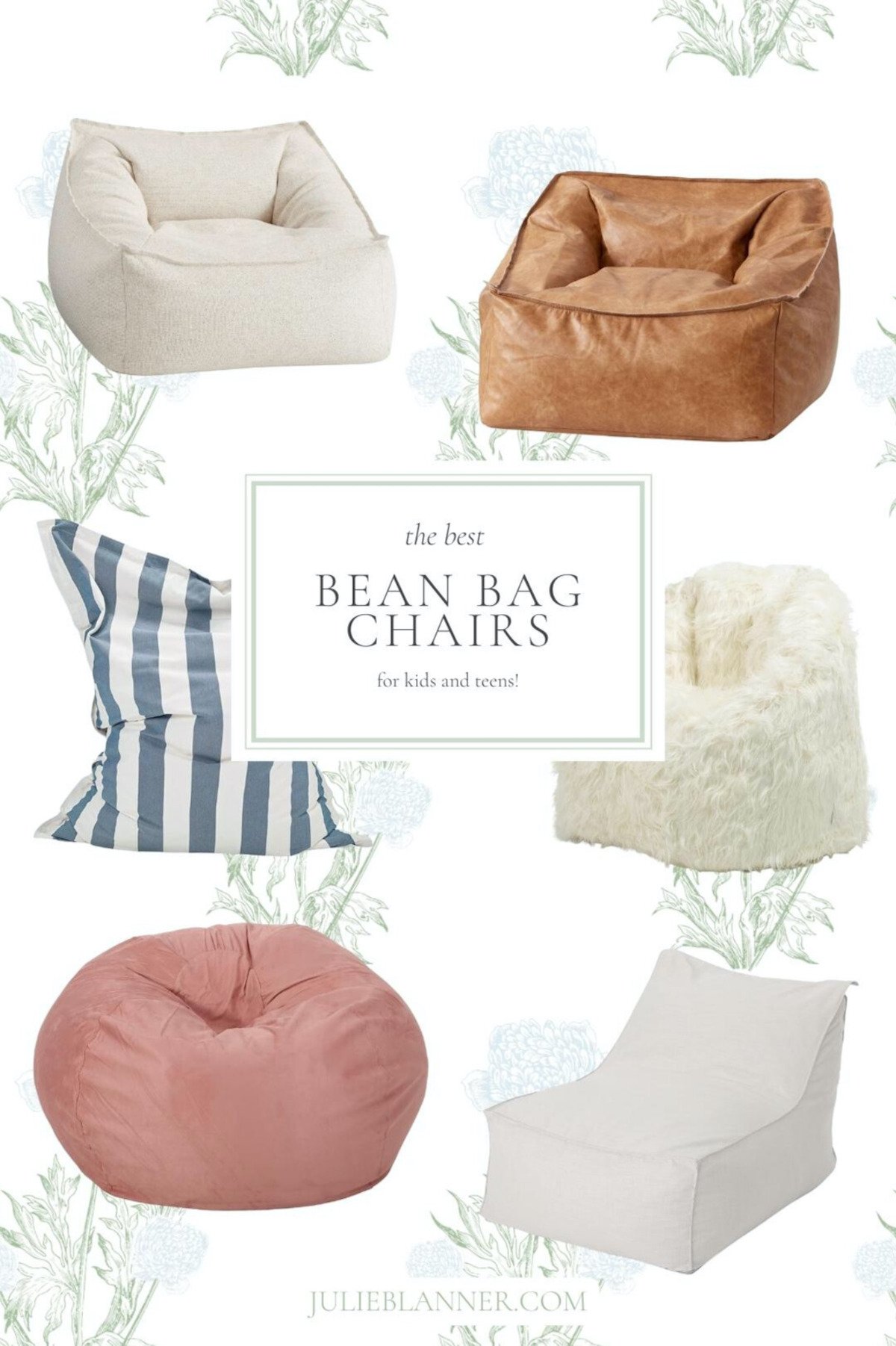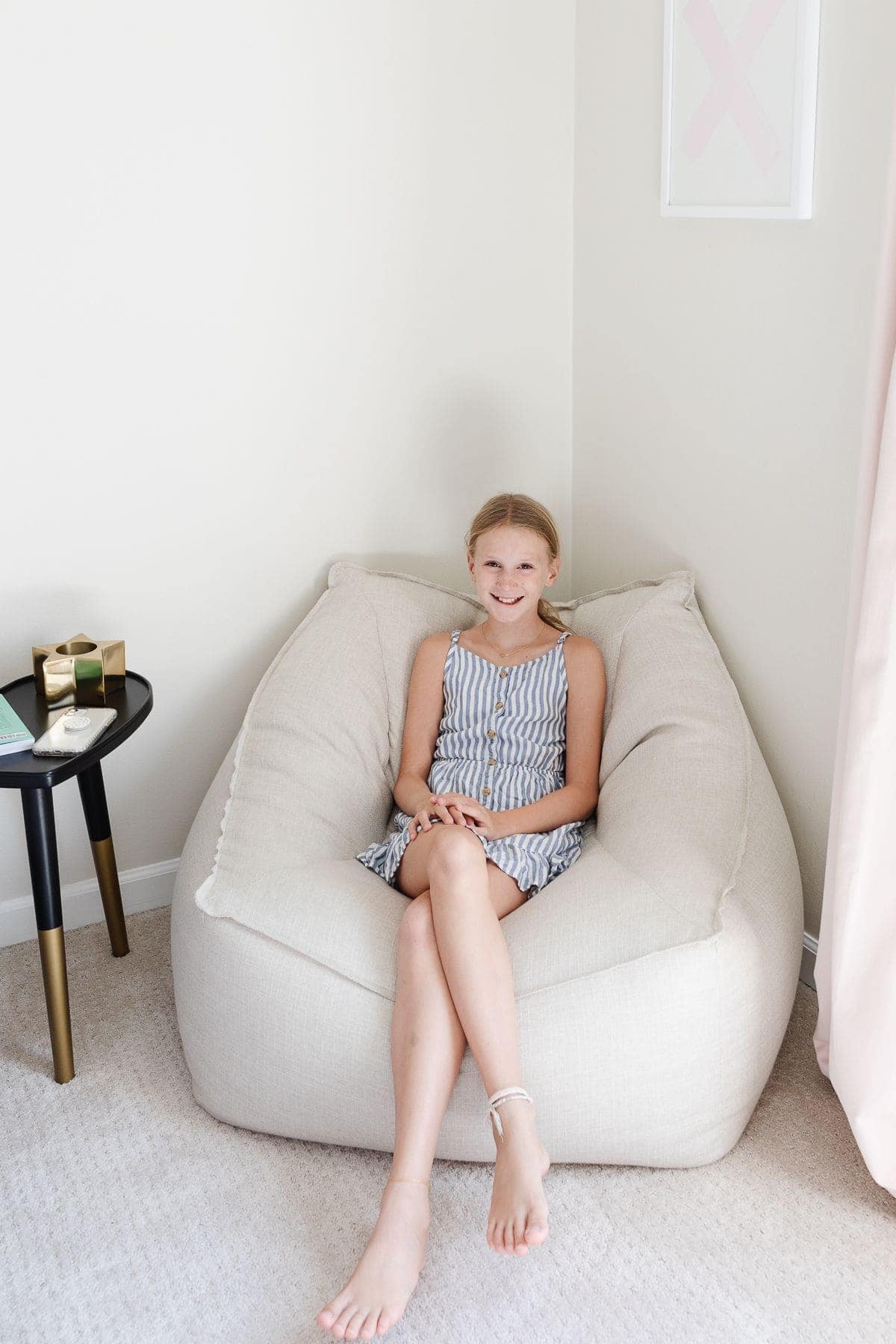 Share Your Thoughts
What are your thoughts on using bean bag chairs for your family? We'd love to hear from you!